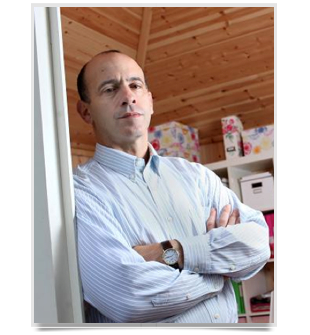 During the late 1980s I realised that it pays to do the un-British thing and complain. I used to be a twitching rabbit like everyone else until it became clear to me that by being assertive and complaining effectively, it is possible to get a positive response to complaints about bad goods or services.
I first gained publicity when I featured on a BBC radio programme in 1993 about my various complaining successes. The Daily Mail then wrote an article about me under my pen name Jasper Griegson entitled Is this Man Britain's Greatest Complainer? As a result of that I appeared a few times on This Morning with Richard and Judy and that led to me writing a column for The Sun newspaper called The Complainer.
During the 1990s I appeared on many daytime television shows with a regular slot on Channel 5's Espresso programme and many radio programmes including a weekly slot on Talk Radio and many slots on BBC Radio 2 and Radio 4. I wrote articles for several magazines including Realm, the National Enquirer and even Top Gear.
In 1998 I was given a whole page column every Saturday in the Daily Express also called The Complainer. The readers would write in with their problems and I would take up the challenge on their behalf in a humorous or slightly off-beat style which by then had become my trademark. I wrote for the Daily Express for three years and received more post each week than the problem page.
During this same period I wrote three books: The Complainer's Guide to Getting Even; The Joys of Complaining and The Complete Complainer. I also did a lot of broadcasting – often being called up on news and consumer programmes as the complaining expert.
A few years ago I featured weekly on the afternoon ITV programme called The Richard Hammond Show – again as a proactive consumer champion, sorting out the problems of the viewers. Most recently I have featured in double page articles in The Times and The Daily Mail and have appeared as the Complainer for the BBC1 show That's Britain.
In addition to writing and broadcasting I have, for more than a decade, been lecturing on the subject of complaining and dispute resolution to companies and consumers alike – primarily through two organisations called Vistage and The Academy for Chief Executives. I have also done after dinner speaking.
I am a lawyer and in my capacity as the real me I have written extensively in the legal and national press about a variety of topics. Together with my wife I also wrote a book in the late 1990s called the Incredibly Indispensable Web Directory.
To this day I still complain a lot – primarily for friends and family and now and again, for myself. I genuinely believe that British consumers do not complain well or enough and that until they learn to do so, this country will continue to be plagued by poor customer service.